We are Australia's leading supplier of Yearling Angus Bulls.
The Steel family have been passionately breeding Angus since 1918 with Bruce Steel and his father forming the stud in 1947.
Ben Nevis is a 4th generation family business including Bruce and Cherry Steel, Kylie Steel as well as Erica and Stuart Halliday. 1200 females are run in temperate (bordering on frigid) conditions in Walcha NSW, where the Ben Nevis trig Station marks the top of the range 1,350 metres above sea-level with 850mm rainfall.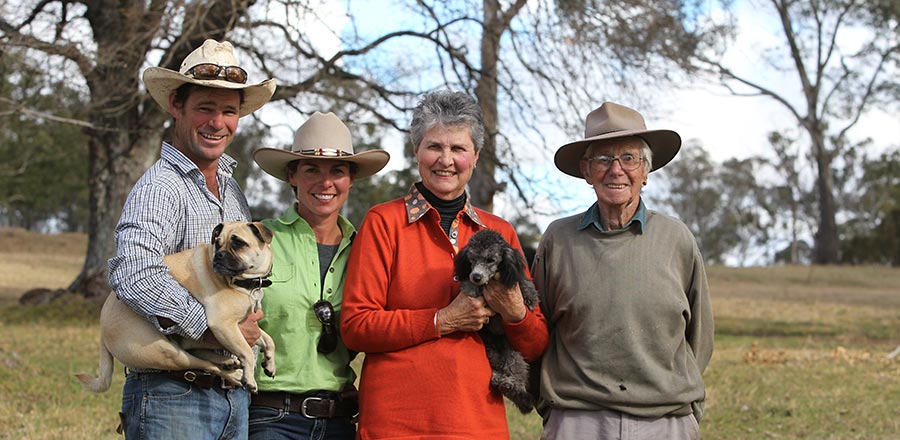 We aim to produce the highest quality beef for the Japanese B3, and grass-fed trades, and to raise our children to appreciate the country, the animals we rely on, and the people around us.
We began selling yearling bulls in 2000 when we ran out of 2 year olds and long-term clients Peter and Ken Lockyer decided to give the yearlings a go. We sold on-farm from 1947 to 2013 but held our first on-property auction to give our clients fairer access to the bulls.
Beef Breeding Expertise
The current beef breeding program is run by Stu, Erica (Hap) Halliday and Stuart Hobbs. Basically Hap does the genetics and Stu the nutrition and management.