2020 Mature Female Post Sale Report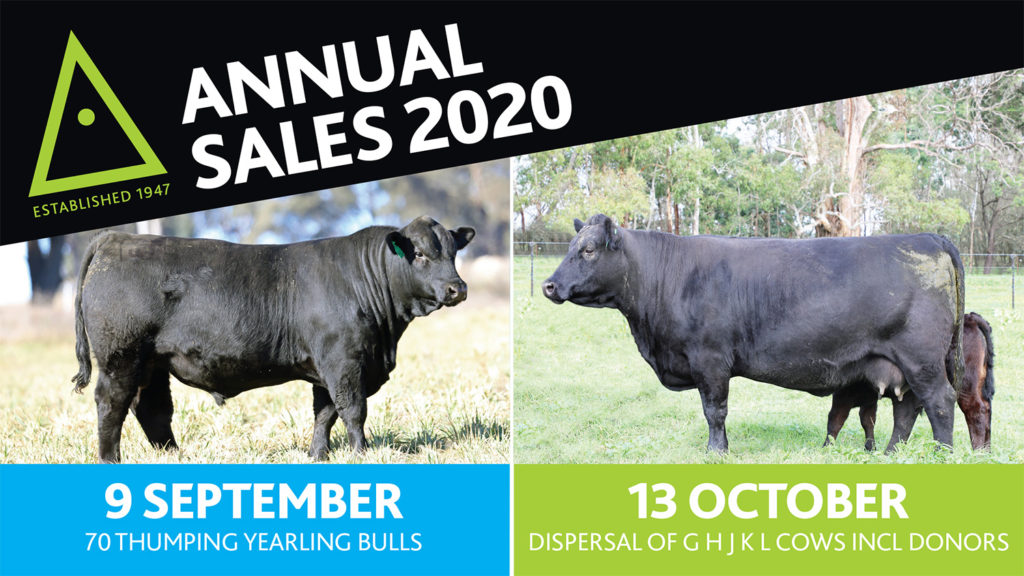 Cow Sale Lot Photos & Videos 2020 Sales Catalogue
OPEN DAY 12th Oct 1-5pm

Followed by drinks and a light supper.
SALE DAY 13th Oct 11am.

Inspections from 8am.
No Holds Barred
A Unique Opportunity to invest in one of Australia's oldest herds.
This is the first time that Ben Nevis Females have been offered publically since the stud forming in 1947. Since that time we have been a closed herd with the recent exception of two Wilcoola and Burnette cows. With a big step up in our flush program it is our intention to have a mature female dispersal every 3 years.

This is no holds barred approach and we are selling every F,G,H,J,K and L female in the herd as well as Donors in these categories including:

• Lot 102 Dormist H26 the dam of the $40,000 Ben Nevis Quantico to Bowmont this year.
• Lot 15 Ben Nevis Jean K80 the dam of the $32,000 Ben Nevis Metamorphic to Banquet/Fernleigh/Twin Oaks NZ whose 23 sons have averaged over $15,000 at auction his year.
• Lot 14 Ben Nevis Jean H215, the matriarch of our modern day success and the dam of the $24,000 Ben Nevis Newsflash and grandam of Metamorphic.


These cows are joined the same way we have joined our remaining young cows and will give you an unique opportunity to tap into the heart of our breeding program.

Cows sell in two section starting with Spring calving cows and calves, then Autumn PTIC. Cows will sell in age and tag order with the exception of the Jean Donors Lot 14 H215, Lot 15- K80 and Lot 23 Jean H103 where we have received requests to place them up the order.

Please call for an inspection, you are welcome or see the cows here in photo and video as well as the online catalogue. Please message or call us to receive a hard copy of the catalogue – they will only be sent on request.
There will be an additional Open day to view the cows on Oct 12 from 1-5 pm followed by drinks and a light supper.
Please RSVP by text message to Erica for catering purposes 0427 780 154.
The Ben Nevis Angus Team.